Announcers
Conrad "The Big Bad Blues Rat" Mead
Contact Info
Additional Info
Position Station Director
Shows Morning Howl (Mon - Fri 6:00am-9:00am), Mojo Working (Mon - Fri 9:00am-12:00pm), Mojo Working (Mon - Fri 1:00pm-4:00pm)
Gordon Wilson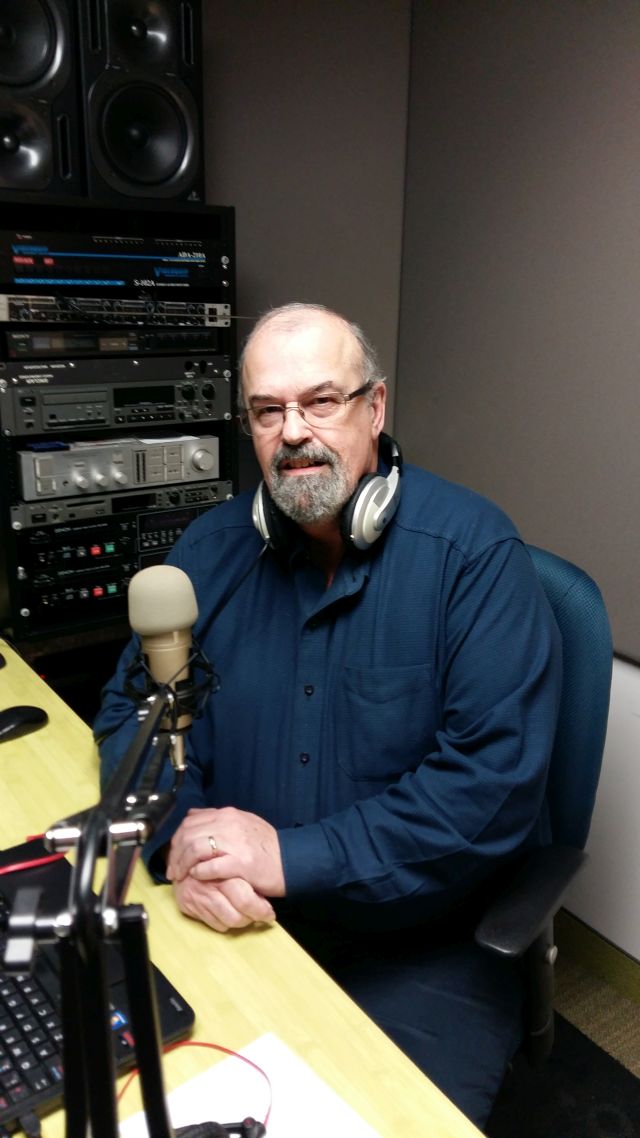 I've been News Director at theWolf for over 2 years. How much over 2 years, I don't really know. When I started it was suppose to be temporary. Someday I won't be here, so I suppose that is temporary. I'm just not sure how long temporary is.
I got started in radio many years ago but as a computer tech. I looked after a few small market radio stations.
Before I became a tech, I taught in adult education. I did a stint in computer sales and account management. At heart I always wanted to be a computer tech. When the opportunity came for me to make the move I jumped at it. That was over 20 yrs ago now. I always enjoyed my work setting up and supporting computers and computer networks. After doing that for nearly 20 yrs it stopped being fun and started being work.
Opportunity came along to work behind the microphone, so I made the switch again. Working in news in the 21st century is challenging and at times discouraging when you see all the chaos and brutality occurring around the world. We truly live in troubled times and I have great empathy for the younger generation. I fear the comfortable Canada I grew up and lived in will be quite different for them.
In the meantime I'm here trying to bring you the important news of the day. Trying to keep the balance among international news that could possibly have impact on us, the national and local news. I try to find some humorous events to offset all the bad news of which there is no shortage. I'm sure I don't always succeed in that balancing act.
Don't be afraid to let me know when things get out of balance. You have my contact info below. Don't be shy in using it.
Contact Info
E-Mail: This email address is being protected from spambots. You need JavaScript enabled to view it.
Norm (Stormin Norman) Lewicki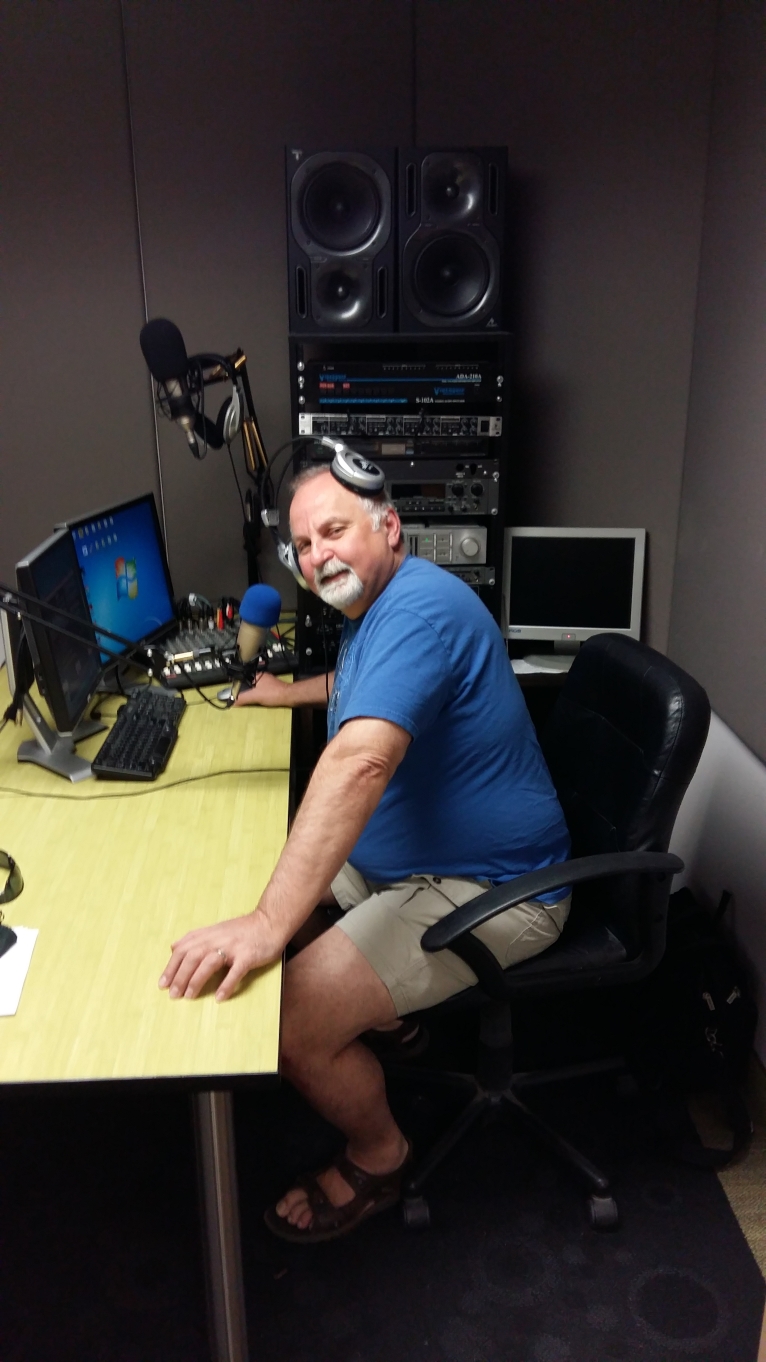 Growing up, I always thought that DJ's had a great job.
They got to play music they liked and got paid to do it.
Well, I'm retired now and jumped at the opportunity to volunteer as a DJ here at The Wolf.
I get to listen and play really great music, what more could you ask for? I hope you enjoy listening!
Let me know you're out there. If you have a request I'll be more than happy to play it for you.
My e-mail is below, don't be shy.
Contact Info
E-Mail: This email address is being protected from spambots. You need JavaScript enabled to view it.
Additional Info
Position DJ
Shows Evening Blues Shuffle (Tuesday & Thursday 6 pm-12 Midnight) , Cruisin the Blues - Sat. 9:00 AM - 10:00 AM
Nick Storey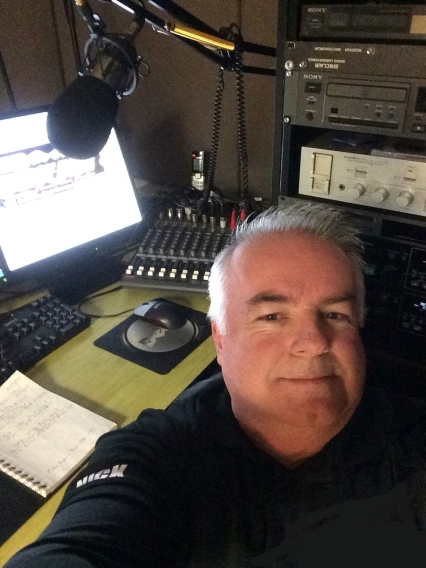 Hi! I'm Nick Storey.
I've had a Racing Radio Show for 10 years.
This year, thanks to input from You the fans, I decided to change it to a Positive Energy Show.
I'll be featuring Positive Stories and interviews from Positive Guests. I'll be interviewing Musicians from Atlantic Canada and I'll be featuring their music.
As an exciting extra, for me and you, one show per month I'll have as Guest Host Mike Kaplan, on Racing of all kinds, in Atlantic Canada!!!
Join us every Sunday Night at 8pm.
Don't be shy call in and join us!!!
Contact Info
Email:This email address is being protected from spambots. You need JavaScript enabled to view it.
Additional Info
Shows Energy Hour (Sundays 8:00pm-9:00pm)
Len Lynch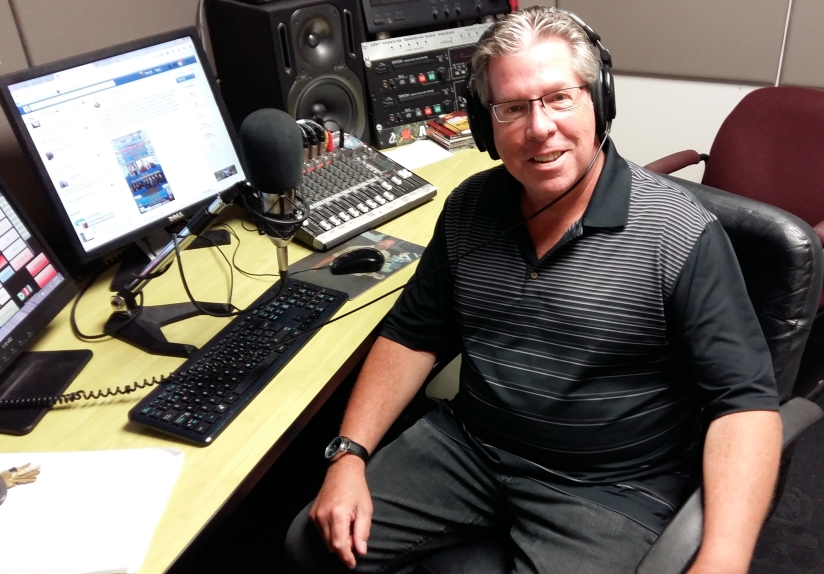 Hi! I'm Len Lynch
I'm a self-confessed music nerd and hack guitarist.
To pay the bills I own and operate Phoenix Fire Protection Services.
Each week I set some time aside to feed my passion and volunteer here at The Wolf.
It's a nice diversion from business. I come into the control room, close the door, and escape into a world of my musical passions - the blues.
Life's too short to drink cheap wine or listen to bad music!!
Conact Info
E-Mail: This email address is being protected from spambots. You need JavaScript enabled to view it.
Additional Info
Position DJ
Shows Blues in the Night (Monday & Wednesday 6 pm -Midnight)